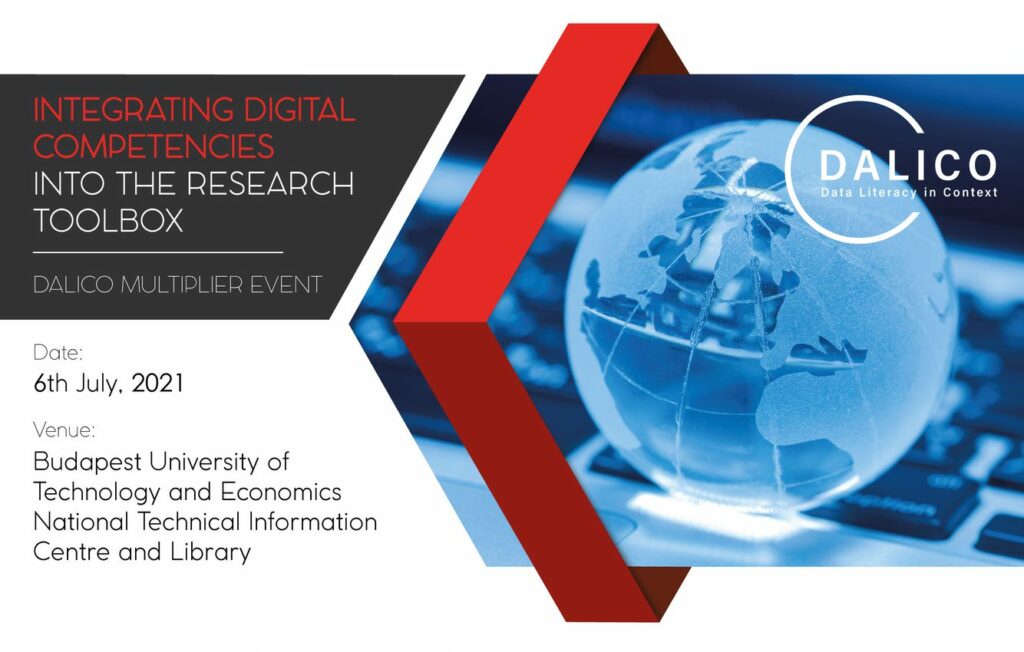 Integrating digital competencies into the research toolbox
Online workshop on July 6, 2021, 9:30-15:30h
We are pleased to announce the first DaLiCo multiplier event. The event has a double incentive: on the one hand the objective is to enhance digital competencies within the research data management processes, on the other hand, as a Train the Trainers (TtT) session, provides input for future trainers on how to make knowledge transfer effective. The workshop is tailored primarily to needs of potential trainers, academic staff (librarians) in research support and the future generation of researchers, instructors (PhD students). This event is designed to help the participants better understand the roles of digital competencies in the academic research process, and to identify the skills required to deliver related knowledge in adult learning environments.
The one-day online meeting is organized to include a demo Train the Trainer session on research data management issues (FAIR data curation, sharing, storage) followed by a discussion on the tools and methodologies used during the training session.
The feedback from participants will be used to enhance the TtT programme and the concept of learning spaces developed within the DaLiCo project. Participants will be actively involved in various activities and dialogue to discuss training digital competencies from their perspective and experience. They will walk away with an integrated approach to incorporating research data competencies into their research support and teaching activities.
For further questions and to register for the event please visit: https://openscience.hu/dalico-multiplier-event/